Addis Abba, Ethiopia: Indulge in Heritage Living with ZAAF. A look at the collection and a few words from Creative Director Abai Schulze
Ethiopian born Abai Schulze has translated her vision of luxury in the latest collection from ZAAF.  The "Indulgence in Heritage Living" collection ties together craftsmanship and artistry with stunning results.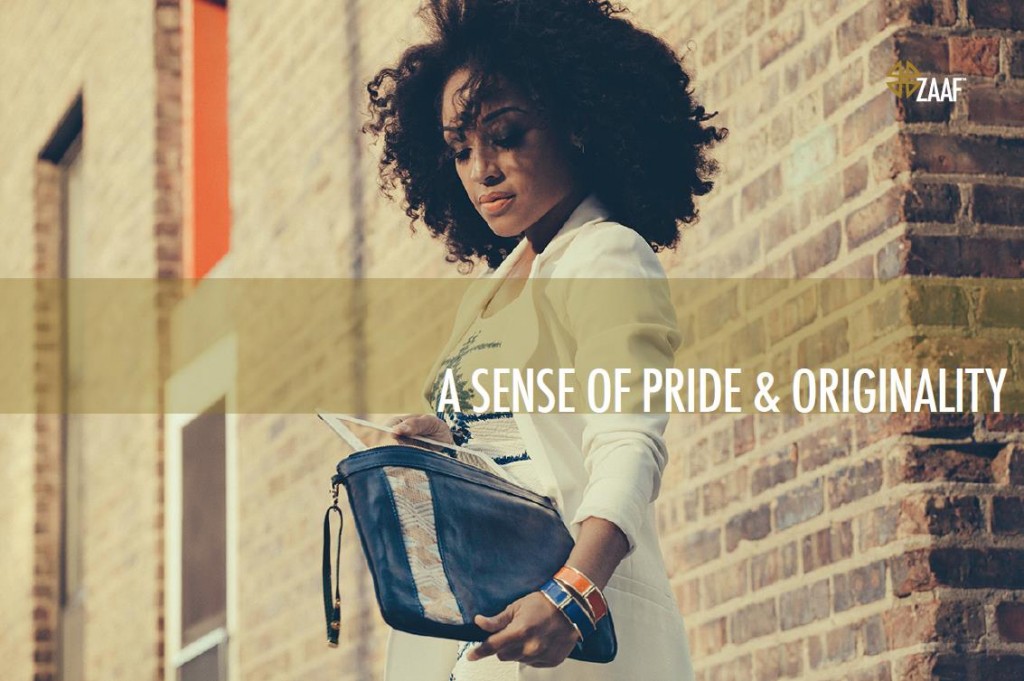 For many leather enthusiasts, ZAAF has a fresh take on some of our favorite sized handbags and accessory items. I admit to owning several travel satchels or overnighter bags for carry on because I enjoy being able to travel in style. I love a smart bag that is perfect for a weekend juant. My favorite picks are the Classic Weekender in Tan and the Blue Sprice Bowling hand bag.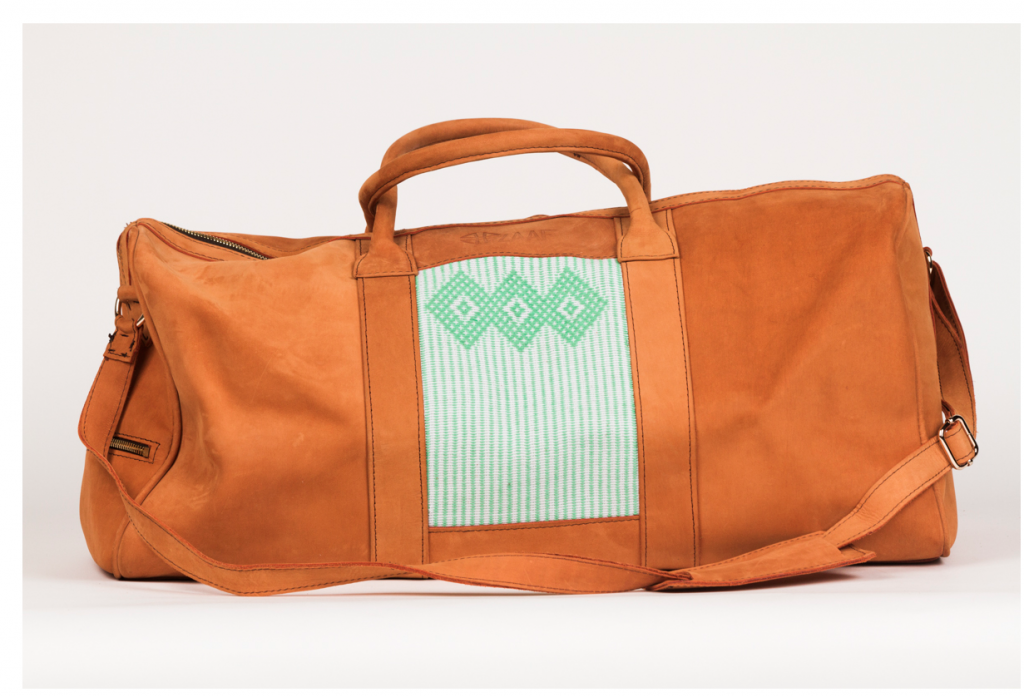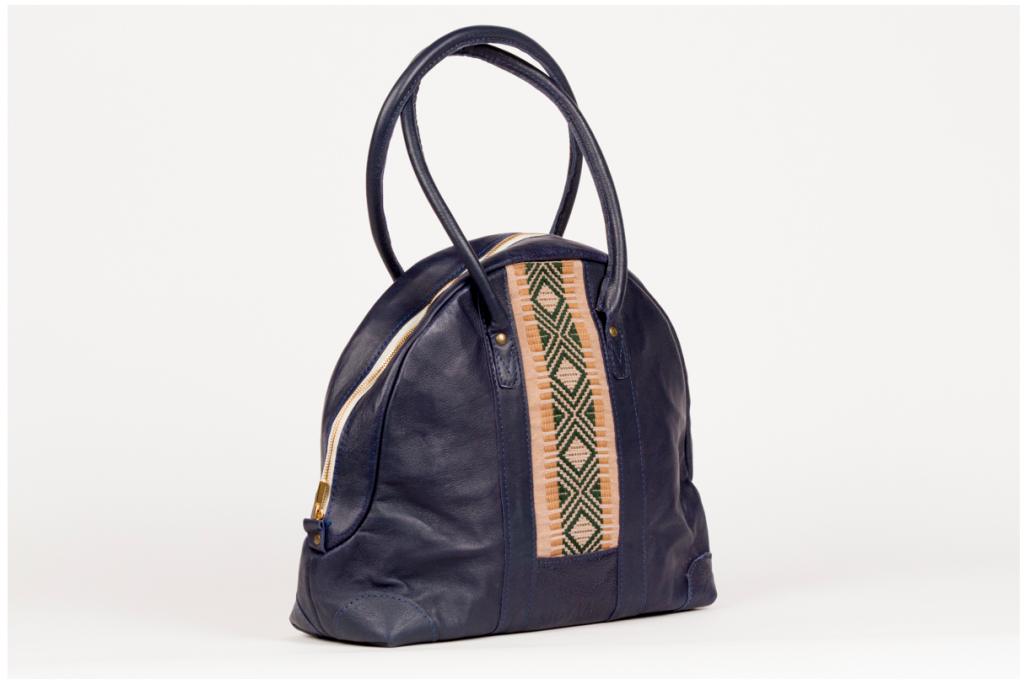 ZAAF taps into today's obsession with technology and tablets with its tablet sleeves. This classic blue, red and white tablet sleeve look like a stylish clutch and is a globetrotter's dream go to accessory. It also gives off a distinguished nautical flavor which is perfect for the summer or fall.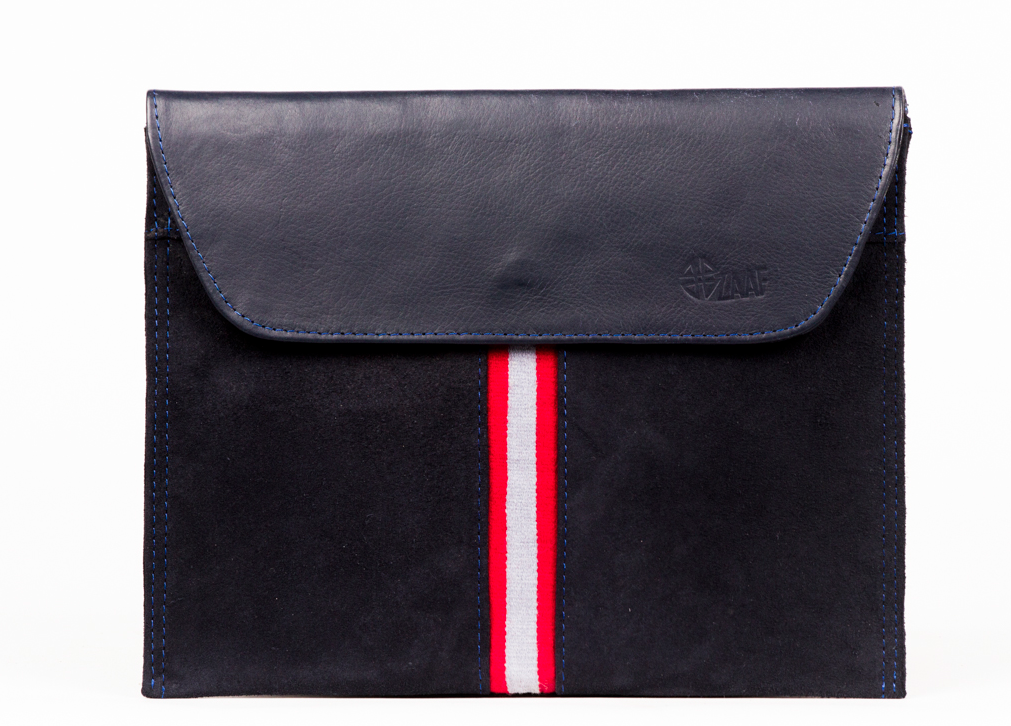 As a lover of leather accessories, it is good to see more African designers on the accessory front. A good handbag reflects the wearer's style and can be worn as a daily statement. Rather you are a jeans and sweater type of girl or a straight off the runway diva, ZAAF has a wide array of pieces to blend with different types of styles.  We asked Creative Director Abai Schulze a few questions about the brand.
How does ZAAF blend Ethiopian textiles within its creative process?
ZAAF identifies weavers whose skills reflect a lifetime of experience and millennia of tradition. ZAAF takes traditional patterns and brings them to life with contemporary colors and lines.
.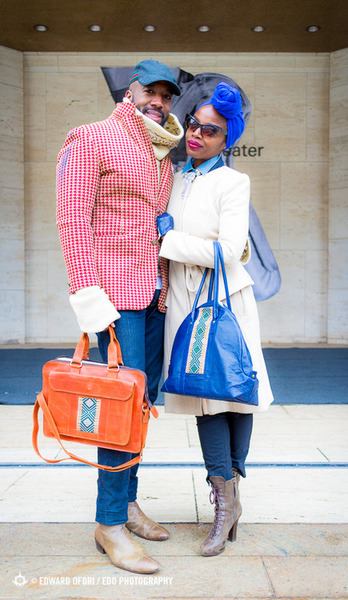 How does ZAAF give back to its community?
ZAAF advances the training and sustainable employment of individuals across the leather, weaving, and other sectors. For example, by bringing traditional weaving into an entirely new realm, ZAAF is able to help ensure the future of this cultural treasure.
What can we expect from ZAAF in the future?
ZAAF will continue to explore and innovate with a range of organic materials and cultural moods reflected in its unique lifestyle pieces. It will continue to draw from the rich resources of Ethiopia as it also begins to reach into other rich streams across the African continent for inspiration and resources.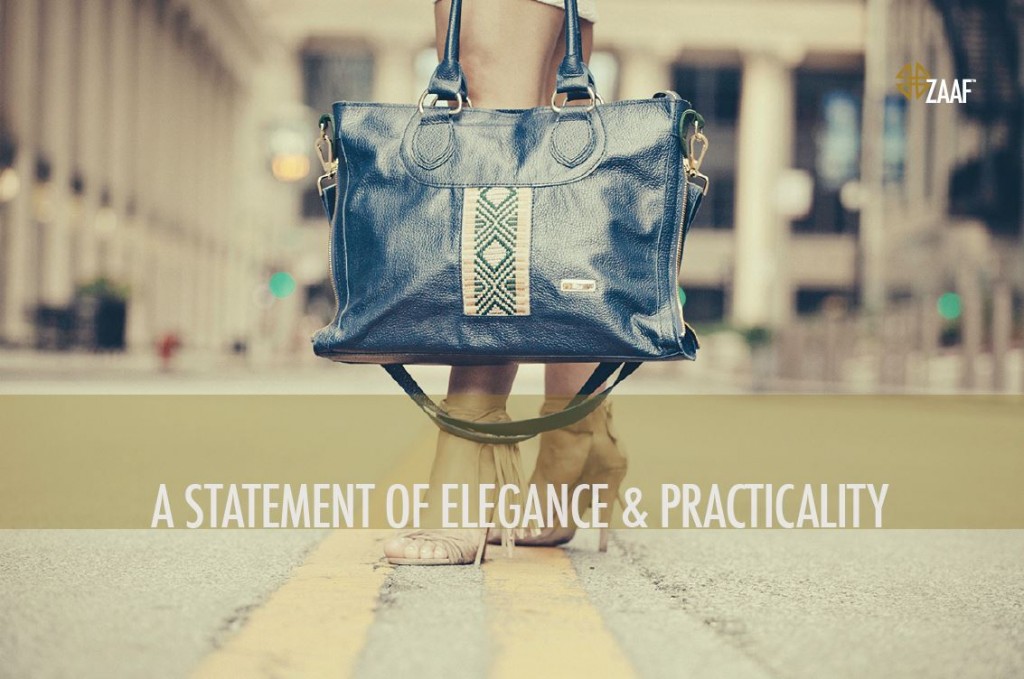 Follow ZAAF for all the latest news on their new collection!  Website:  zaafcollection.com   Facebook: TheZAAFCollecton    IG:  ZAAFCollection
The ZAAF Narrative:
ZAAF's creations see their genesis in a process of meticulous excellence that exists in each and every step of their fashioning. Each piece draws its inspiration from a particular region, and is crafted with the finest materials that come from natural resources unique to the latter. Color, texture, and ageless patterns made on a traditional loom, are beautifully merged to create a discrete statement of elegance and practicality that reflect those same characteristics of those who are at home in the world. This translates into a product that is a reflection of its owner; a wonderfully constructed, lavish creation that exudes brilliance. "Indulgence in Heritage Living" also evokes an emotional response that has a distinct effect on the consumer – it provides them with a sense of pride and originality, and strengthens the expressions of their lifestyle. A person that walks around with a piece from this collection has five characteristics that embody that of the collection: energetic, bold, cultivated, adventurous, and refined.  Its Creative Director, Abai Schulze was born in a remote village in the Ethiopian province of Wollo.  In forging ZAAF's articles she echoes deep influences that span from the countryside to the capitals of the world where she has lived and studied. Her life journey has taken her from an orphanage in Addis Ababa to the United States and the rest of the world, and back to Ethiopia.