For the Love of Leather: Chit Chat with Celebrity Jewelry and Accessory Designer Deborah Mdurvwa
Ladies, are you going to Miami any time soon?! Well here is the perfect designer to pack along for your next glitzy beach trip. Beach nightclubs are the perfect place to bring the heat especially in more cosmopolitan areas.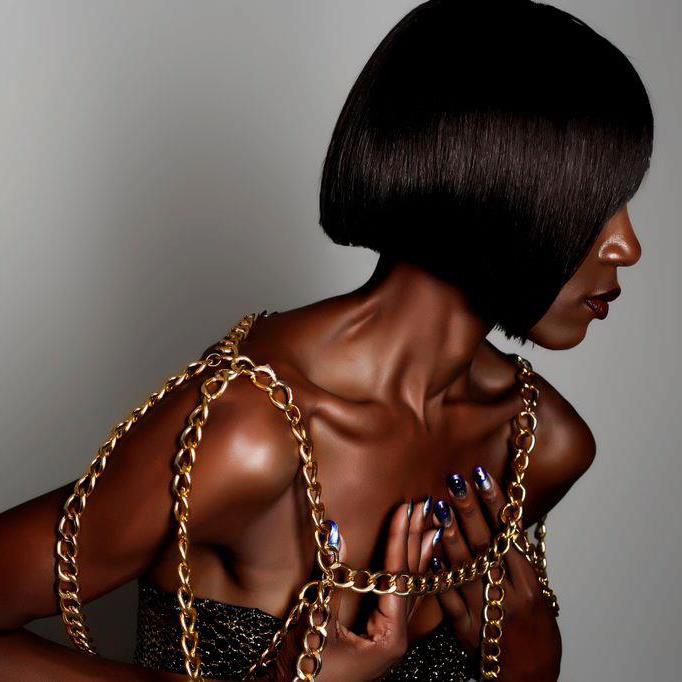 What do Nikki Minaj, Angela Simmons, Tinashe, Eve and Becky G all have in common? Mdurvwa. Deborah Mdurvwa is a clothing and accessory designer who has created her own niche by providing fearless fashion pieces for a woman who is not afraid to go bold with her fashion selections. Mdurvwa has a large fan base on the East Coast and I have seen her pieces up close and personal at events and at shows. Her pieces makes one feel deliciously wicked but stylish at the same time. One does not have to be overly adventurous to wear her accessories or separates as her designs have a wide range, however, her pieces are not for the timid. I always find her designs interesting and far from cliche. There is a reason why so many celebrities have turned to her for accessories. From reality starlets to singers and performers, you have seen a number of well known fashionistas rocking out her pieces. We asked Deborah Mdurvwa a few questions to learn a bit more about the source of her creativity. Mdurvwa gives us a glimpse inside of what makes her tick as an individual and as a designer.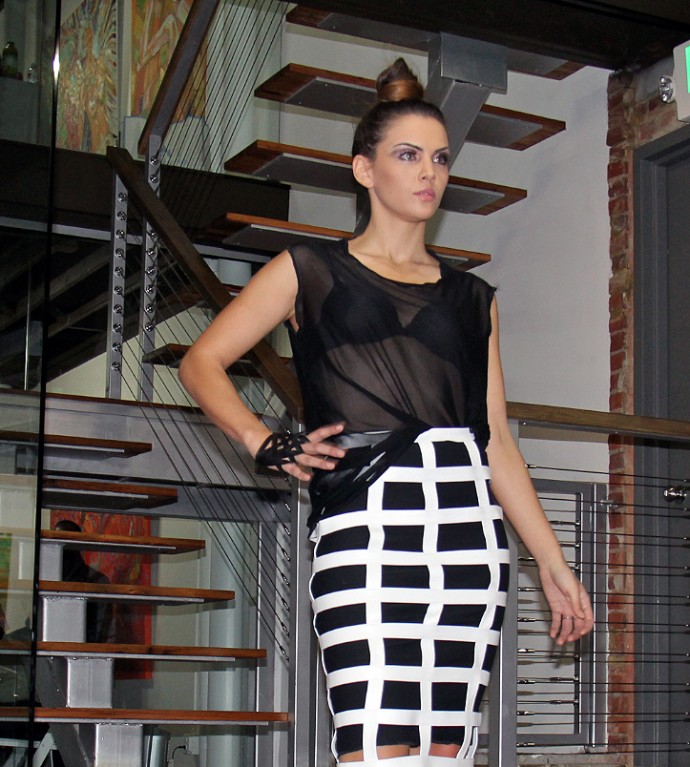 As a designer how does African fashion, music or culture influence what you do?
It influences me greatly.  I am first generation Nigerian American so our home was always filled with Nigerian music, clothing, food and the comforts of home.  Also being raised in the states I love the idea of fusing the west and east together.  I am Nigerian but I cannot deny my western up bringing.  It's very important for to remember my history through the fabric choices I use because this proudly lets my audience know where I come from.
Describe your design aesthetic:
My design aesthetic is very much so new wave Africa with dominatrix touches.  I want to create new silhouettes that have not been seen in African fabrics.  We are so use to seeing the full skirts, wide pants and looser blouses and those are the types of silhouettes I stay away from.  I want to create sleeker and sexier pieces with touches of leather,  I love working with leather so I love being able to mix the beautiful colors with the harder edge of leather.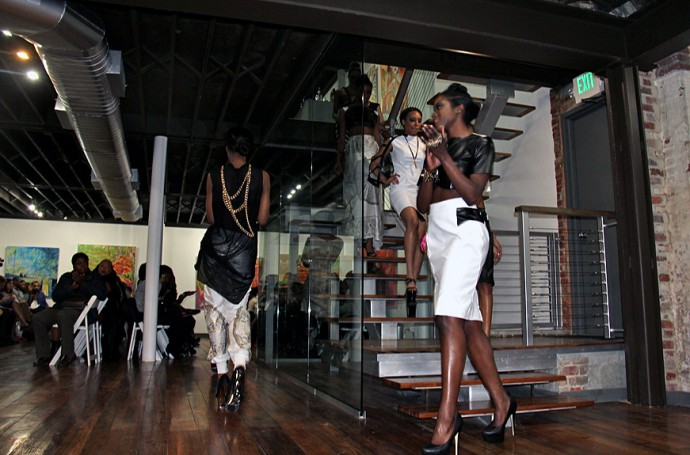 What are your words of advice for new African designers who have yet to create a complete line of clothing?  
Believe in your vision.  Not everyone understands what you are trying to do in the beginning so do not think that the public will give you the validation you need.  Have a strong opinion in the message you are trying to convey through your clothing because you want your first collection to catch people's attention and you also want to stand out (this is a very competitive industry.) Also have a plan to get your clothing sold whether online or through physical store locations.  The last thing you want is to showcase amazing clothing but have no way of distributing it.  But you definitely need to have backing for that.
Designers often build teams to help assist them. What type of team members are needed to help one become successful in this industry?
It's very important to have good relationships with publicists and people in marketing.  Ideally it would be great to have a large budget to pay big firms but if you do not many referrals you get are because of people you know.  In the beginning most of the help you will get are from friends and family and they will be the ones to help motivate you.  But on a business level you should have a mentor someone to help guide you steps so you can make a little mistakes as possible.  An investor is very helpful because this designing life can get very expensive.  Have a marketing plan so you know how to get the word out there about your line.
Describe a warm memory you have involving Ankara fabric. 
The first time I ever made something for myself with Ankara fabric which was a few years so.  My personal style I like wearing lots of dark colors so wearing Ankara fabric is the opposite of my personal style but I was really getting into Ankara fabric then.  I had mad myself a typical full skirt but I completely loved it when I had completed it.  Felt proud and accomplished.
What clothing item should every woman own?
Every woman should have that dress that makes her feel amazing about herself.  It needs to show her best attributes whether its cleavage, her waist legs or ect you need that dress that makes you feel like a million dollars
What can we expect from D Mdurvwa in the future?
We are currently working on our second collection spring/summer 2015 to be showcased in November.  We are also creating new accessories such as hats to add to the collection.  We are taking more risk with our fabric choices and and creating our own leather patterns.  We are elevating our designs to show our growth and what we believe we can add to the fashion world.  We are looking over the next 6 months to get more of our clothing in boutiques and not just focusing on the accessories which we have done over the last few years.
About Deborah Mdurvwa: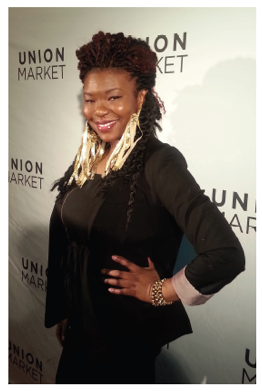 Using her fashion background for working under designers such as Rachel Roy, Rosa Cha and Estaban Cortazar, Washington, DC native Deborah Mdurvwa is ready to step from behind the shadows and into the spot light. She uses her contemporary sense to fuse with her heritage. Originally inspired from Deborah's Nigerian background, you tend to see afro centric prints derive throughout her collection in subtle ways.
With her finger on fashions pulse Mdurvwa is the collection of the future.
Stay social! Website: Mdurvwa.com   Instagram/Facebook/Twitter: @mdurvwa